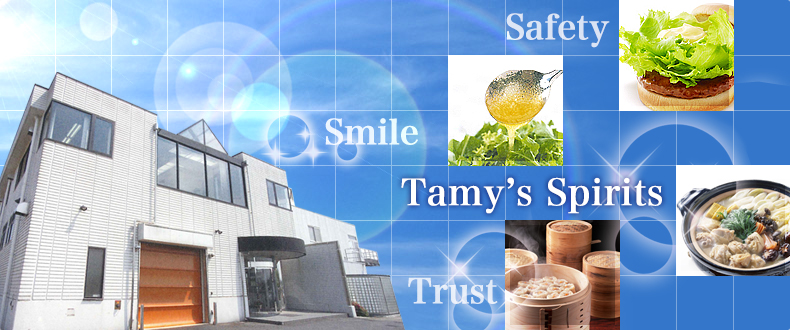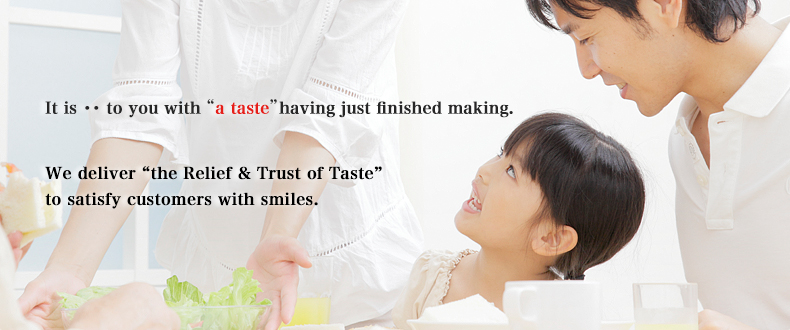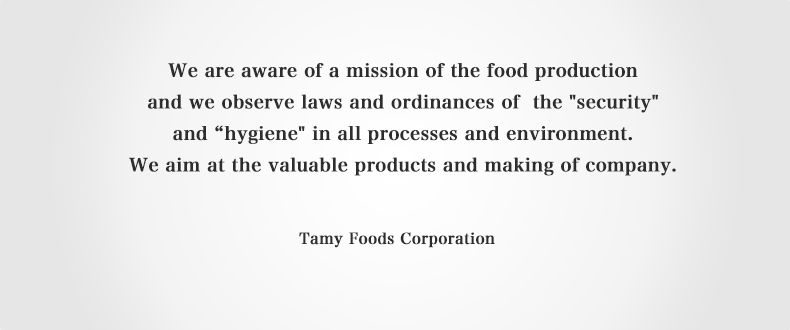 Good Taste is domestic taste.
We believe the True Good Taste is natural and well - made taste you can enjoy every day.
President Representative Director
Yoshitaka Nakajima
Our mission is to provide a taste of natural and delicate by investigating particular skill and the ingredients of the professional cook.
We are aware of the food production mission, observing laws & ordinances of the "security" and "hygiene" in all processes and environment.
We perform product development in correspondence with liquid seasoning (sauce), cooking side dish, various product supply.